ORANDA-JIMA HOUSE
AFTER-SCHOOL HOUSE + COMMUNITY CENTER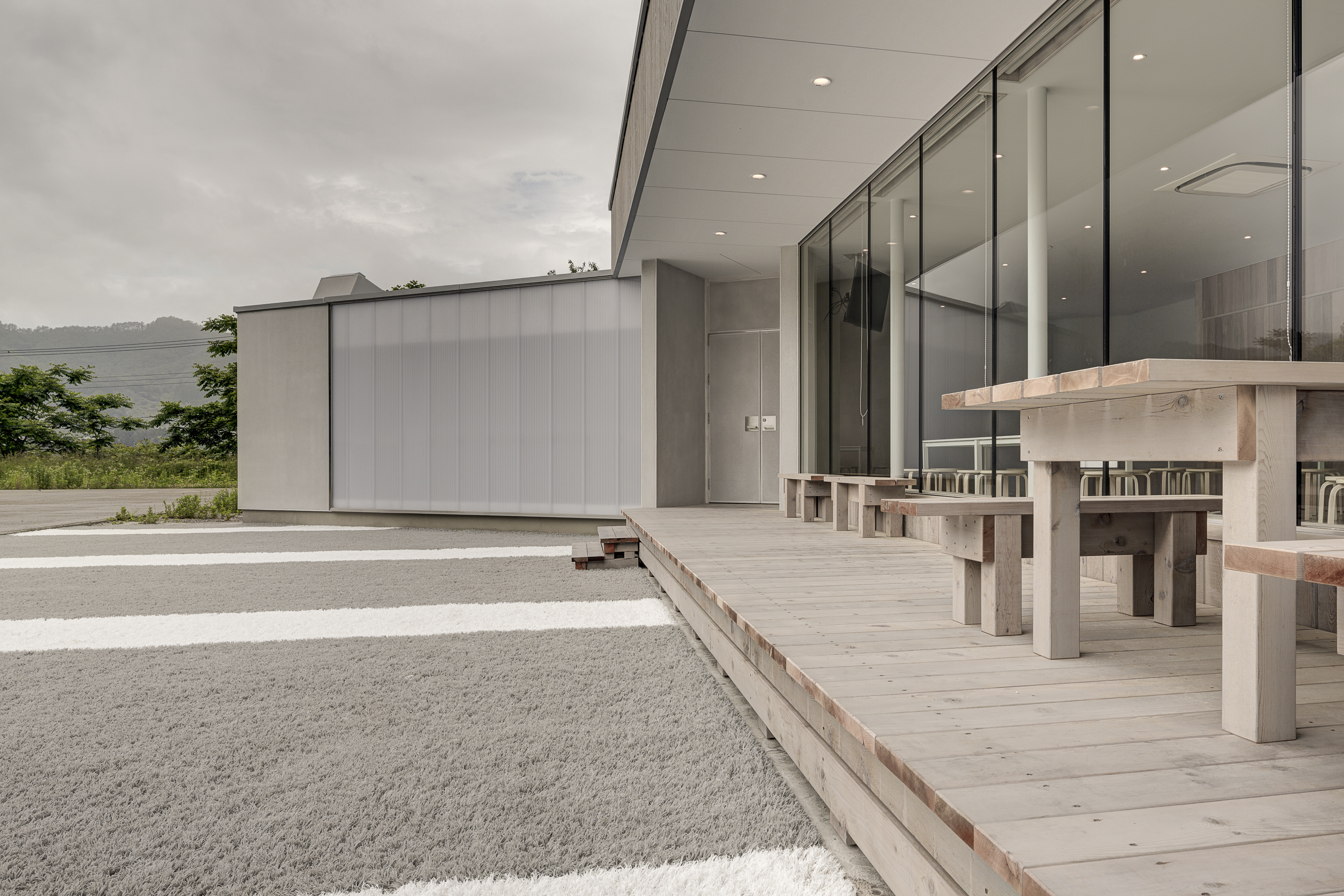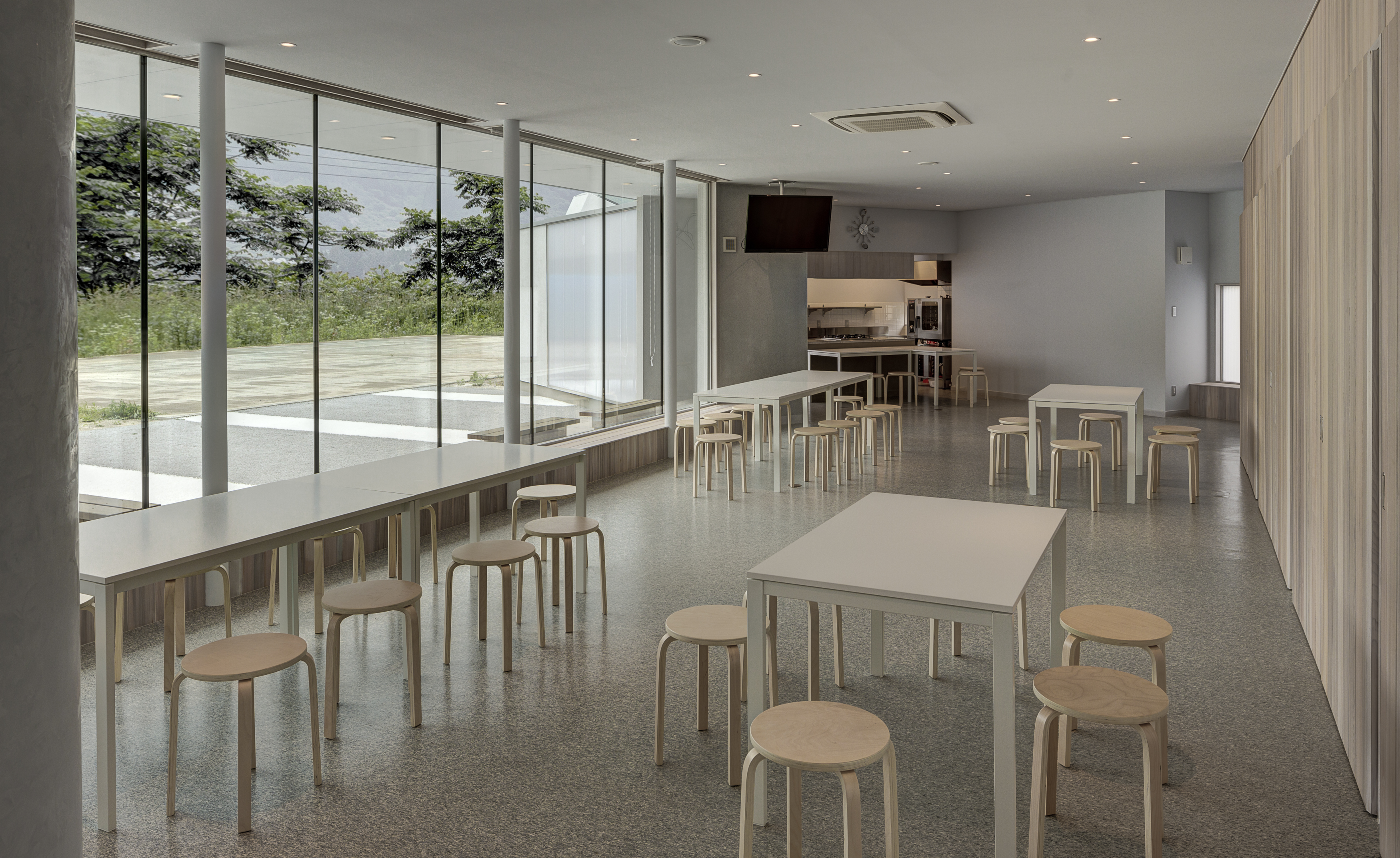 [Please click on the picture to enlarge]
---
Client : Oranda-Jima Foundation
---
Location : Yamada-machi, Japan
---
Program : After-School House, Community Center
---
Plot Area : 713 sqm
---
Built Area : 210 sqm
---
Status : Build
---
Photography : Josh Lieberman
---
Winner of "Silver A'Design Award 2015" in the category of Architecture, Building, and Structure Design
---
Yamada-machi is a town located on the central coastline of Iwate prefecture in the north of Japan.
After a devastating earthquake and tsunami hit the town on 11 March 2011, a foundation called Orandajima Foundation was established which offered to design and build a facility where children would have a place to play, heal and come together. Following extensive consultations with the local authorities, it was proposed in February 2012 to establish an after-school house and community centre.
The Foundation is named after the island where in 1643 a Dutch ship, called The 'Breskens' landed in the Bay of Yamada. This island was called 'Oranda-jima ('Holland Island') 350 years after the 'Breskens' stranded there.
The program asked for a flexible building of approximately 200 square meters to accommodate about 60 children.

Located on a hill, safe from future tsunami's, the wooden building stands as a simple, silent structure. We have designed building from the inside out aiming for an immersive experience by the young users. Through the use of contrast in scale, a variety in textural materials and other subtle detailing we believe that there is a certain depth in the space that goes beyond the visual. Great care has been given in the way natural light enters the interior spaces. On the west side of the house we have placed another polycarbonate window. Behind this window are trees and the setting sun will cast play-full shadows of these trees on this translucent panel, not unlike a Japanese rice paper screen.
Through this window, during certain periods of the year, the light of dusk will bathe the main room in hazy orange for a short period of time. The hope is that this harnessing of light will stir a contextual sensitivity within the users.

山田町は、岩手県の海岸線中央に位置する北部の町です。

2011年3月11日に東日本大震災と津波が町を襲った後、一般社団法人オランダ島と呼ばれる財団が設立され、子供たちが遊び、癒され、そして集まる場所を提供する施設を設計および建設することが提案されました。地方自治体との広範な協議の結果、2012年2月に課後児童クラブ、及びケアセンターを設立することになりました。

財団の名前の「オランダ島」は、1643年に「ブレスケンス」と呼ばれるオランダの船が接岸した山田湾にある島にちなんで名付けられました。「ブレスケンス」が漂着した島は漂着から350年間もの間「オランダ島」と呼ばれていたのです。本プロジェクトでは、約60人の子供を収容できる約200平方メートルの建物が計画されました。

木造の建物は、将来に起こり得る津波から守られるように丘の上にミニマルで静かに佇んでいます。子供たちがイマーシブな経験が出来るように、建物は内側から外側へと設計されました。スケールのコントラスト、さまざまな質感をもつ建材、その他の微妙なディテールを取り入れたことが、視覚を超えた空間の深さを生み出していると考えています。また自然光が内部空間に入るように細心の注意が払われています。家の西側には、ポリカーボネート製の窓を設置しました。この窓の後ろには木々があり、夕日はこの半透明のポリカーボネート製のパネルを通して、木々の遊び心のある影を室内に落とします。

一年のある季節には、この窓からの夕暮れがメインルームをオレンジ色に霞むに光にしばらくの間包みます。この光が子供たちに豊かな情緒を与えることを願っています。


---