FLOATING ROOF CAFE
FILTERED SPACE UNDER A LIGHT ROOF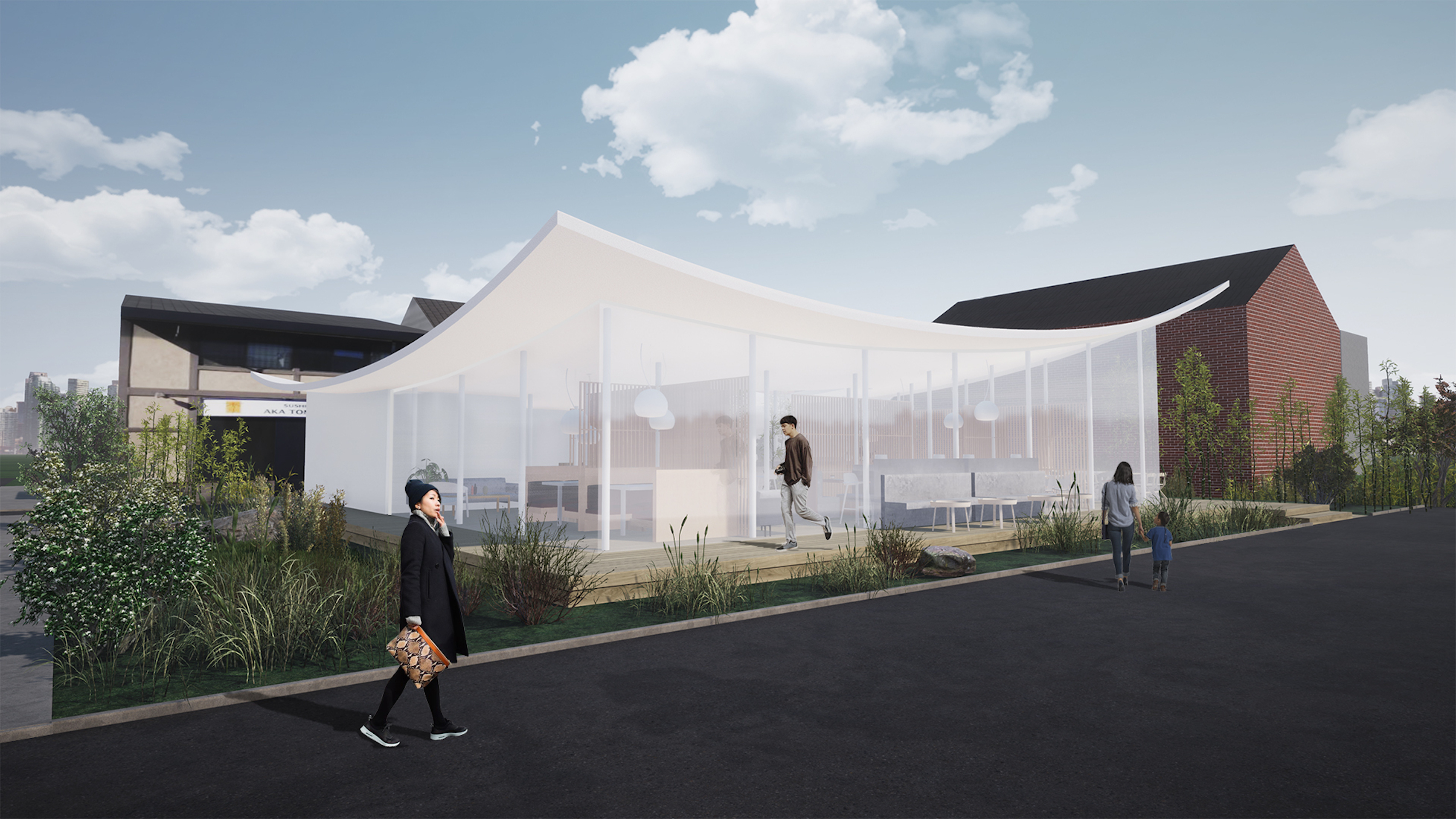 ---
Client : Confidential
---
Location :Various throughout Japan
---
Program : Coffee shop
---
Plot Area : 1100 sqm

---
Floor Area : 230 sqm

---
Status : Competition entry

---
This is our entry for a design competition for the redevelopment of a series of coffee shops throughout Japan.


Under a large roof that looks like a floating leaf of paper, not unlike the paper filter used in making coffee, and forms the basis for this design.

As the brief called for a nation-wide implementation, we suggest slightly different variations in the shapes of this roof to give each pavilion its own identity.

The interior is arranged around a central courtyard, in which a garden will be planted featuring plants specifically to the locality of the coffee shop.
これは、全国展開をしているコーヒーショップのリニューアルのためのデザインコンペにエントリーしたものです。

コーヒーを入れるのに使われるペーパーフィルターと同じように、浮かぶ紙ように見える大きな屋根がこのデザインの中心を担います。

設計要綱が全国的に展開することとされていたため、各ショップに独自のアイデンティティを与えるために、この屋根の形状にショップごとにわずかに異なるバリエーションを提案しています。

インテリアは中庭の周りに配置されており、中庭にはコーヒーショップのある地域に特有な植物を植えることが提案されています。
---