D/LAB - YOKOHAMA
MEDICAL EQUIPMENT LABORATORY + TRAINING FACILITY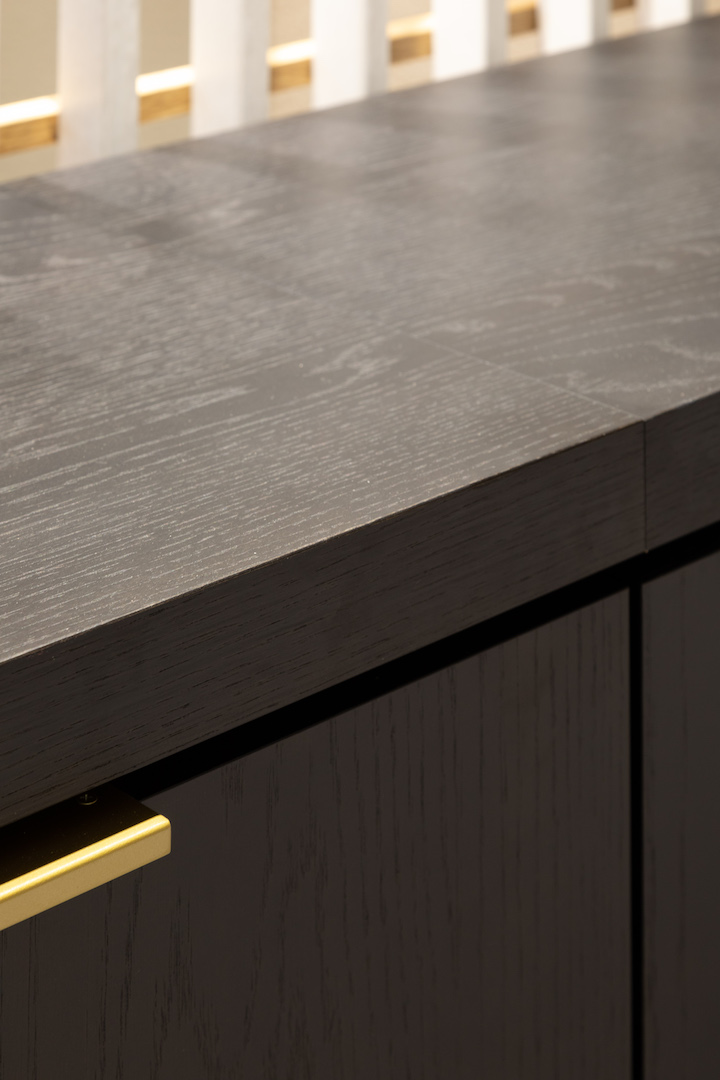 ---
Client : Confidential Client
---
Location : Yokohama, Japan
---
Program : Medical Equipments Facility, Training Facility, Cafeteria, Meeting Rooms
---
Area : 1225 sqm

---
Year : 2019
---
Status : Completed

---
Photos : Vincent Hecht
---
The views of Yokohama Bay in this project are stunning. Thus, most of the public and recreational spaces have been orientated to take as much as possible of the views into consideration. In addition to the stunning views, space has openable windows allowing for the sea breeze to cross ventilate the office space. The client, a dental company requested a demonstration space, training rooms and a break-out space for participants to have lunch and relax between training.

The demonstration space due to technical restrictions had to be raised on a platform. We placed a slatted wall in front of the dental chairs to blur the view while walking towards the training rooms.

The training rooms are dividable from one to three rooms through the use of movable walls. The glass wall that faces the break-out space has a double layer of frosted sheet and a stripped film with a wood pattern linking the design to the slat wall used at the entrance.

For the furniture, a color palette of black and white fabrics and natural or black stained wood has been used. Most of the other materials used, Marmoleum floor and stucco walls are all in a warm grey tone. In the staff break-out space, a dropped ceiling in wood accentuates the kitchen area while a white, grey and sea blue color palette mimics the colors of the spectacular exterior views.

---